Members,
Recently we were asked for a breakdown of the membership dues for TCDSA Members. I thought I would put the breakdown out there for other members to keep you all informed. The dues breakdown is as follows: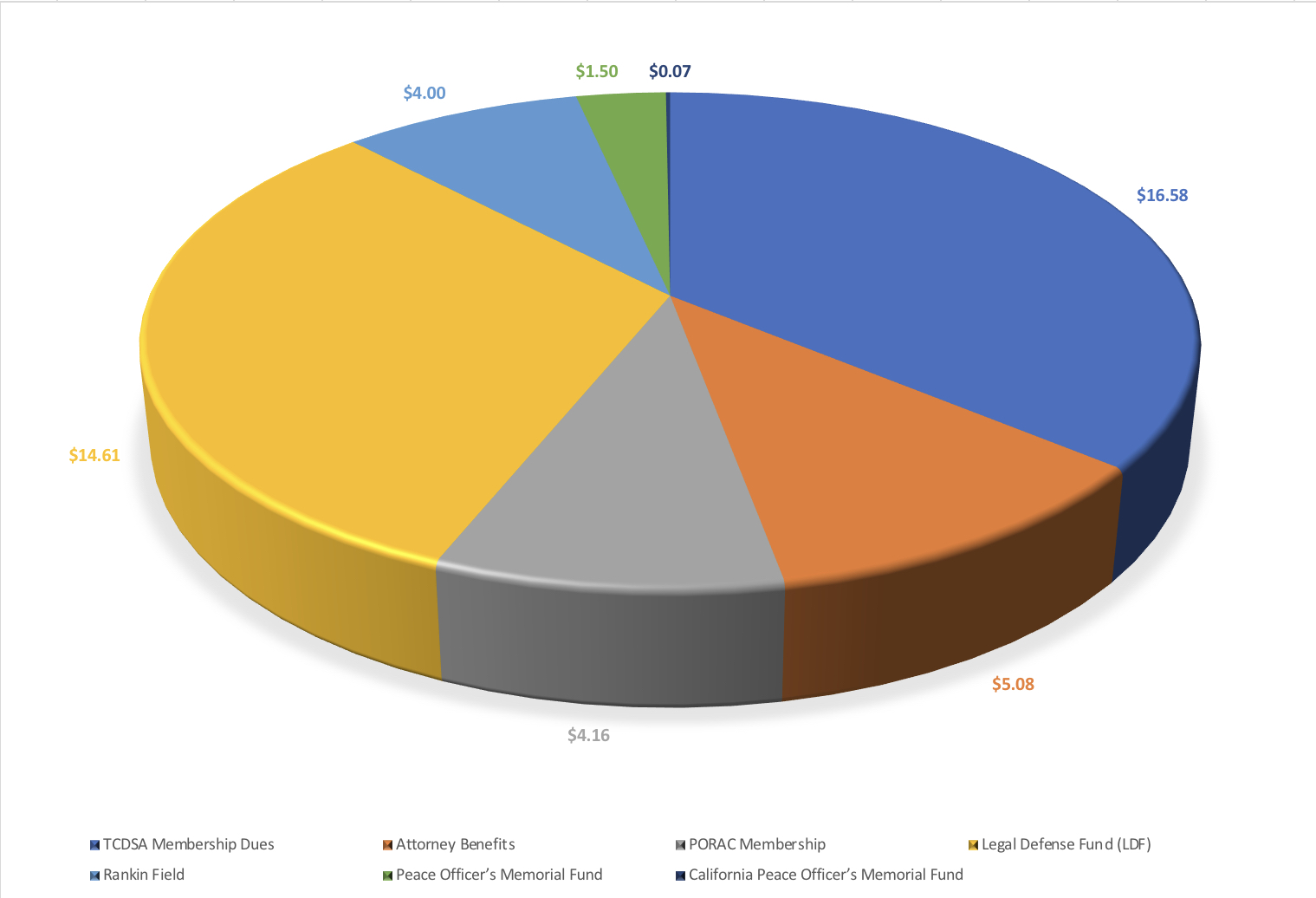 Additionally:
Bargaining Unit 13 Members currently pay $19.71 for Long Term Disability (LTD) thru the DSA.
The county pays for LTD for Bargaining Unit 15 Members.
As usual, if you have any further questions, contact the board and we will answer them the best we can.
Thank you.